Hello,
I own since one week the ASUS X99-Deluxe II and I can already see some issues wiith HWInfo reported values.
See enclosed screenshot :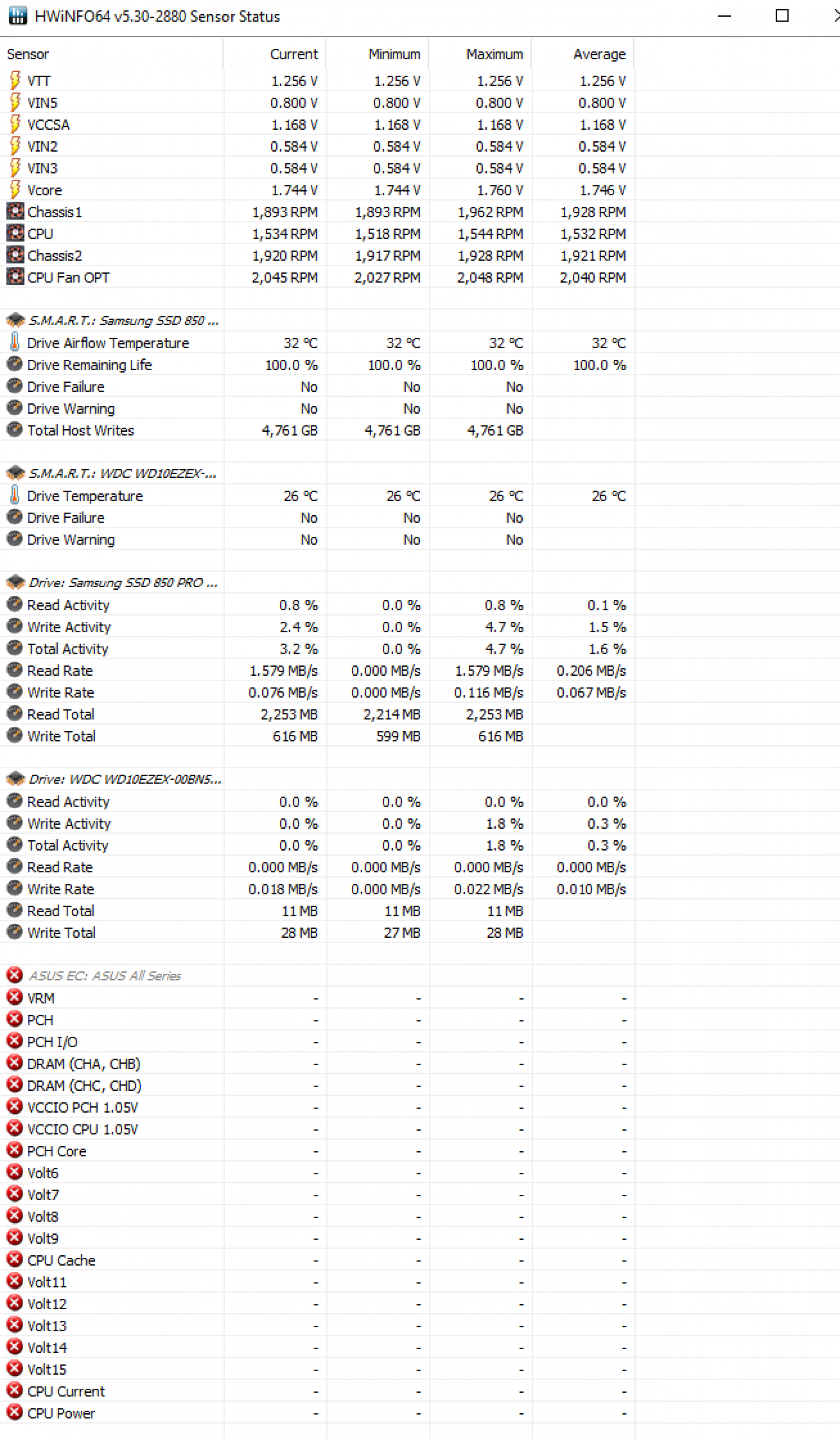 2 comments :
1/ Vcore is 1.744V in HWInfo. It is set at 1.17V in Bios
2/ What are all those red crosses ?
Thank you
My rig :
ASUS X99-Deluxe II (BIOS 0601) with drivers updated
Core
[email protected]
(Vid=1.17V)
Windows 10 Pro 64-bit
MOBO ASUS X99-Deluxe II (BIOS 1401).
CPU INTEL Core i7-5930K @ Core=4,7GHz / Cache=4,4GHz.
RAM G.SKILL Ripjaws 4 DDR4-3000 16GB (4x4GB) @ 3200MHz
GPU GIGABYTE GeForce GTX 1080 Xtreme Gaming WATERFORCE 8G
SSD SAMSUNG 850 PRO 1TB.
OS MICROSOFT Windows 10 Professional Anniversary Update 64-bit.