Hi,
I made a RealBench session on my computer.
See screenshot :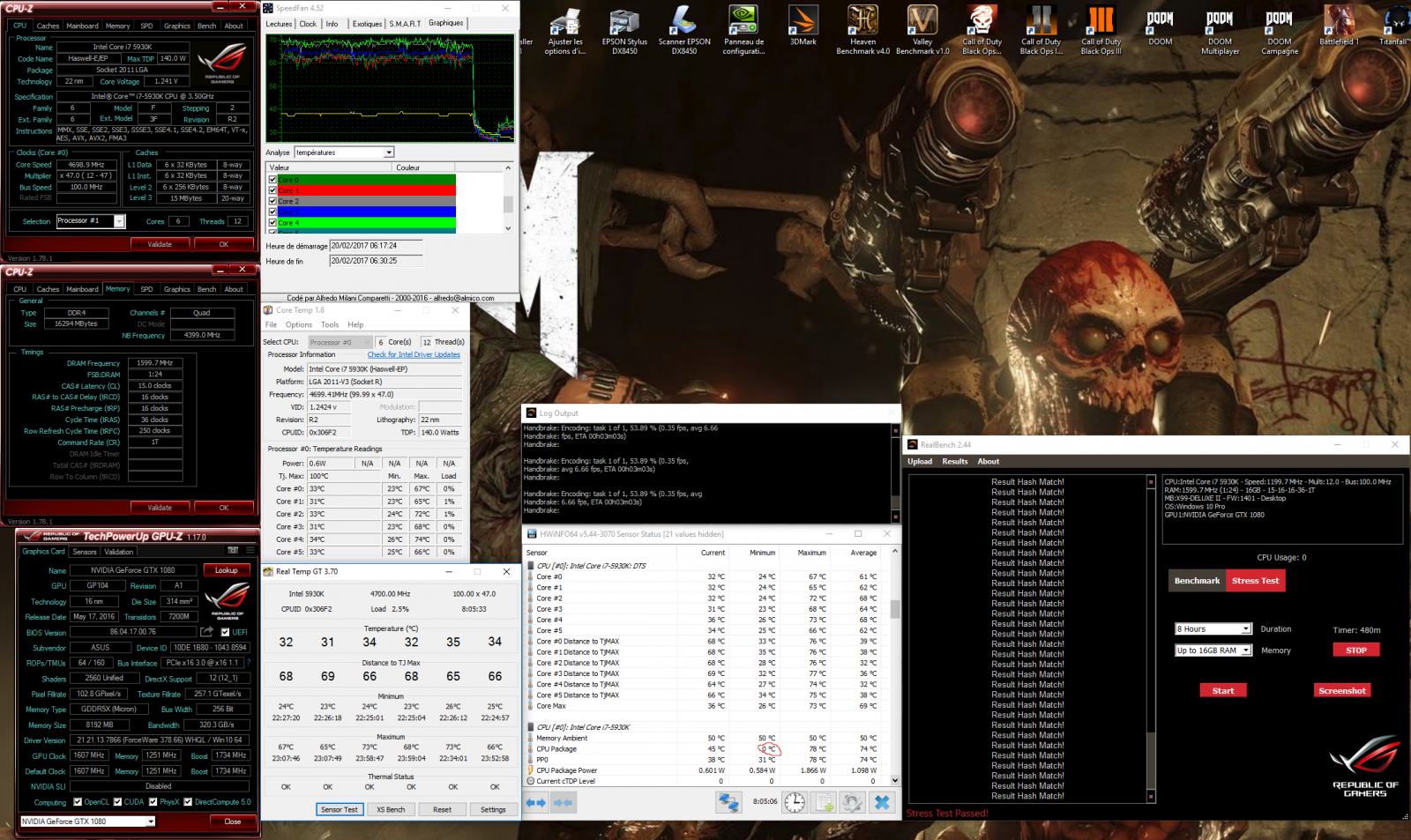 As you can see in HWInfo (Circled in red), CPU Package min = 0°C, which is of course not possible (Ambient = 22°C).
The CPU Package minimum value changed from something like 30°C or 31°C (I don't remember) to "0°C" during the test.
QUESTION : Does it mean the overclock is unstable and then HWInfo reports a bad value for "CPU Package min" or is it a HWInfo bug which can occur sometimes (Not linked to overclock stability or unstability) ?
I made several Realbench and Aida64 test sessions recently and this "0°C" never occured, even with same overclock settings.
Thank you for help.
MOBO ASUS X99-Deluxe II (BIOS 1902).
CPU INTEL Core i7-5930K @ Core=4,8GHz / Cache=4,6GHz.
RAM G.SKILL Trident Z DDR4-3200 32GB (8GBx4) CL14 @ 3200MHz @ 13-14-13-34-250-1T
GPU : GIGABYTE GeForce GTX 1080 Ti Gaming OC 11G @ Core=2088MHz / Memory=1476MHz.
OS MICROSOFT Windows 10 Professional 64-bit.