Hi,
please, see screenshot :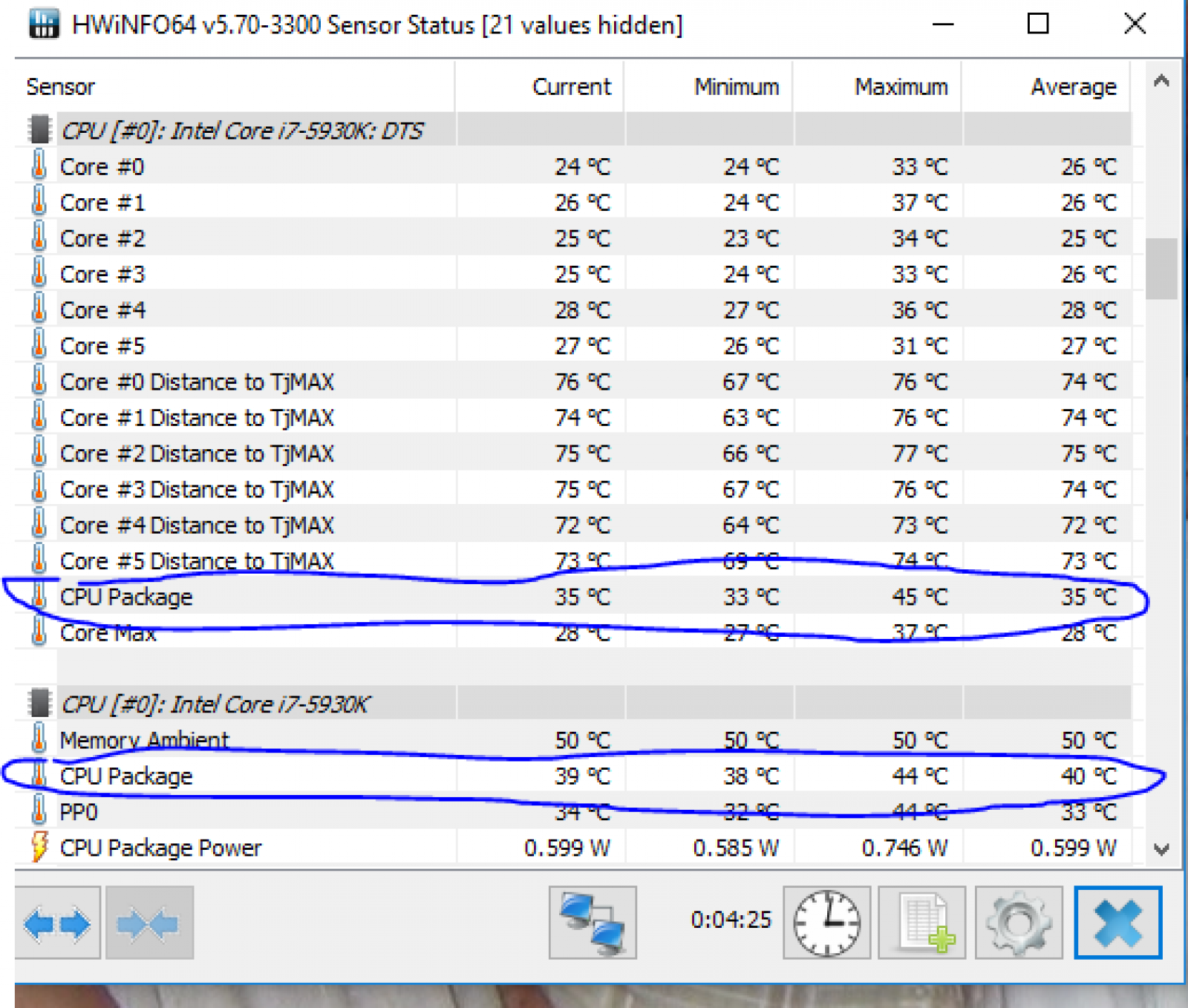 Which one do we have to consider ?
There is 5°C difference between both.
Usually, there was only the second one (Which is at 39°C current value)
Now, there is this new value (Which is at 35°C).
See my rig in signature
Thank you for help.
MOBO ASUS X99-Deluxe II (BIOS 1902).
CPU INTEL Core i7-5930K @ Core=4,8GHz / Cache=4,6GHz.
RAM G.SKILL Trident Z DDR4-3200 32GB (8GBx4) CL14 @ 3200MHz @ 13-14-13-34-250-1T
GPU : GIGABYTE GeForce GTX 1080 Ti Gaming OC 11G @ Core=2088MHz / Memory=1476MHz.
OS MICROSOFT Windows 10 Professional 64-bit.