Hello.
When I start this PC (HWInfo64 auto-start with Windows) all the readings seem to be correct: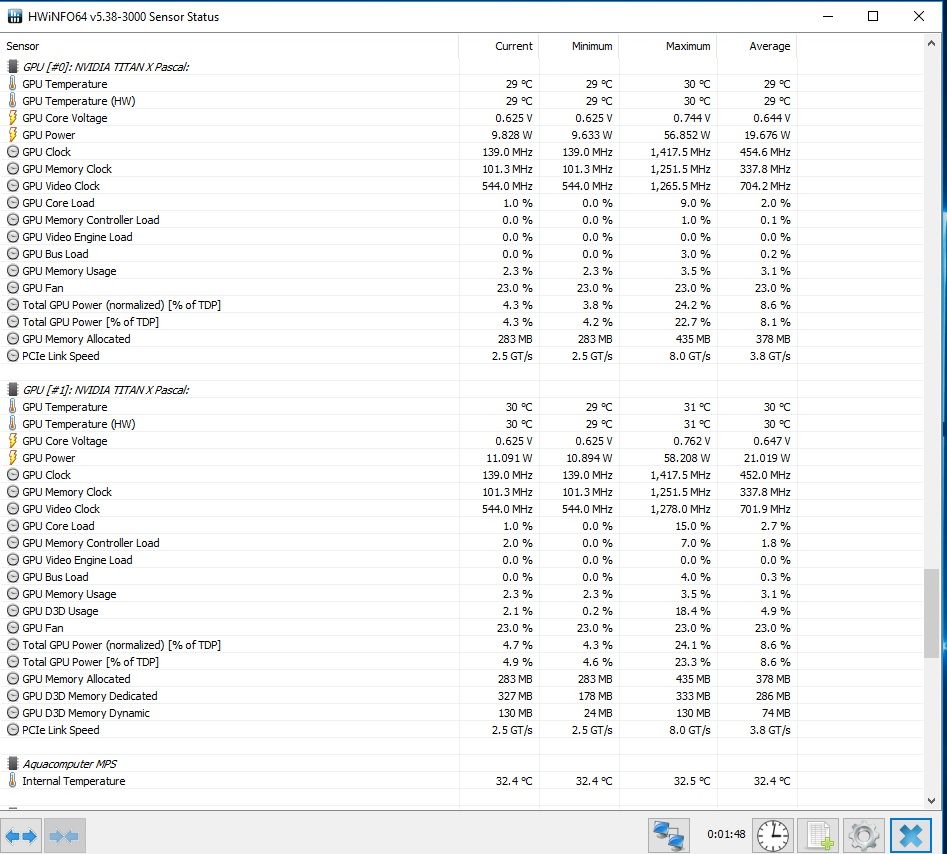 But after using the GPUs (playing a game, using 3DMark or whatever application that makes an intensive load of GPU memory), it starts reading things like this: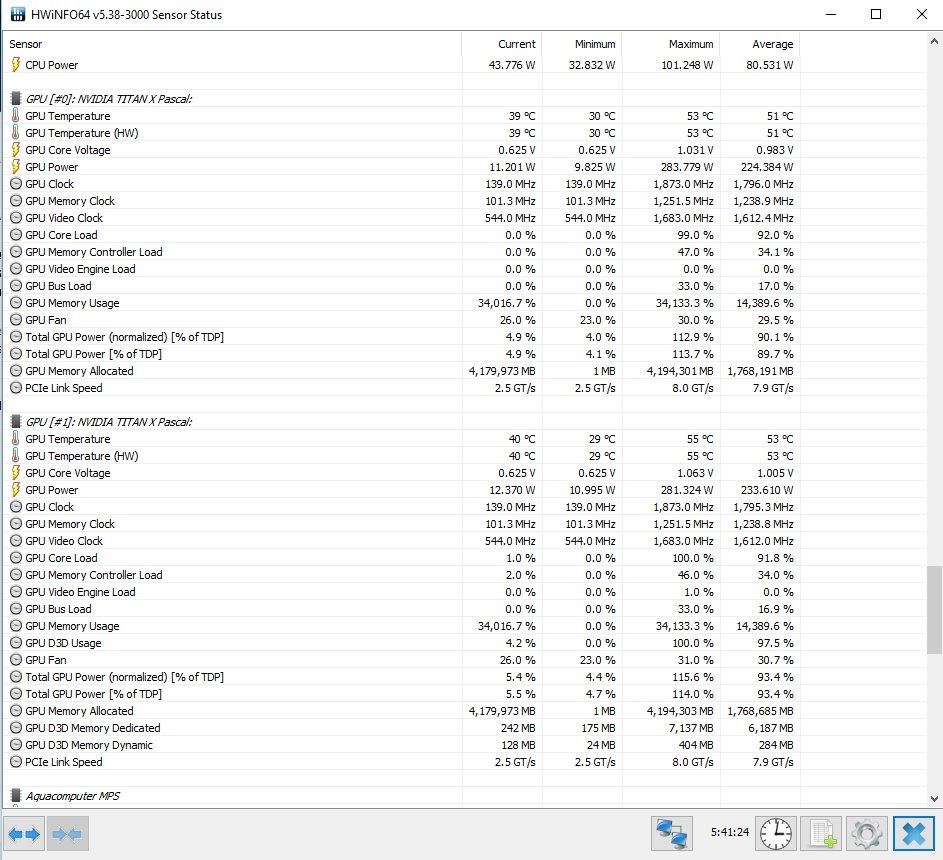 All other readings seem to be correct. And the GPUs memory allocated don't go back to normal readings until PC reboots (restarting HWInfo64 doesn't seem to correct the readings).
This system is running Windows 10 Pro (1607).
Thanks in adavance for having a look into this.