Im attaching a screenshot below. With windows 7 this always showed up fine. It would idle around 797 mHz and always show the bar graph in real time. Now it just shows the Ratio working fine, but the bar to the left stays white except for small flashes of the correct speed for a milisecond or so. I just updated to the latest v4.10-1820 and it still does the same. Is this a known problem with windows 8?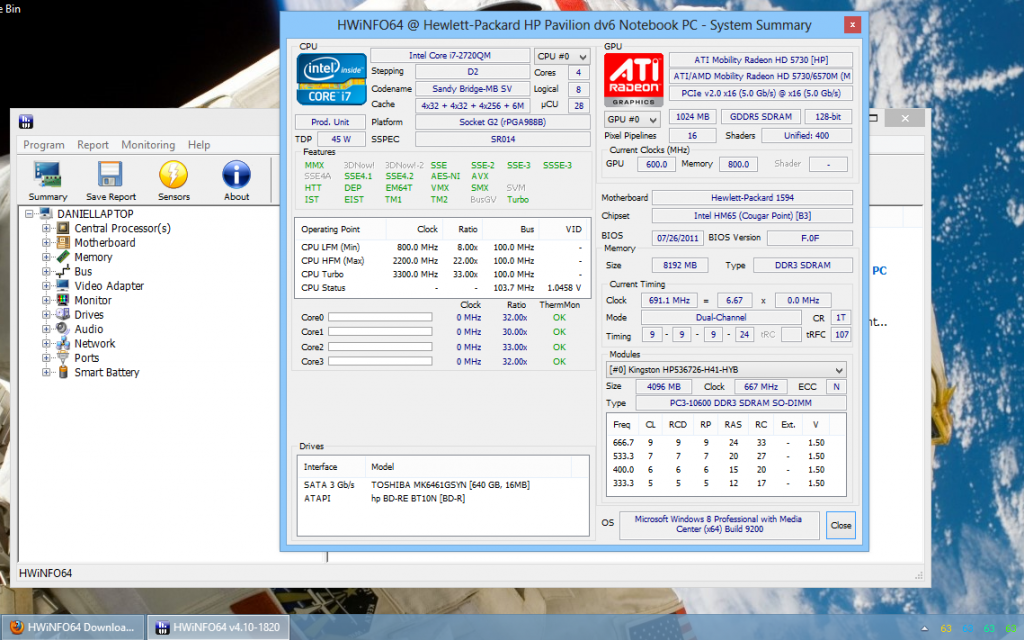 HP Quad Edition DV6 laptop.
Intel 2720QM Sandy Bridge Processor 2.2 GHz (3.3 GHz turbo boost)
ATI Mobility Radeon HD 6570 (1GB GDDR5)
A video of how it USED to work with windows 7
http://youtu.be/snJChhU2TGo
Beta Version does the same.
---
Okay, I was testing some options in the configure menu which I have never done before. I went to the safety tab, CPU clock measurement and unchecked the "from BUS clock" option. This seems to have fixed the problem, and it's showing in real time again. Maybe this will help anyone out who's having this problem.