Hi
Before I updated from my Z390 Master and 9900k I used HWiNFO64 to note my core clock speeds, no issues.
Sine changing to a Z690 chipset board and 12700k I have noted.....
what I am referring to is the reported bus clock of 100Mhz and then the P Cores are set to 51 and the E Cores set to 40. I would expect to see at full load 5100Mhz and 4000Mhz for their values at 100% load.
It is nothing but a minor thing but one when I am running in games to show a overlay it would be "nice" to have the values that I have set rather than what is shown unless I am missing something here..?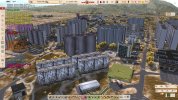 Thanks