In-depth Hardware Information
From a quick overview unfolding into the depth of all hardware components. Always up-to date supporting latest technologies and standards.
Real-Time System Monitoring
Accurate monitoring of all system components for actual status and failure prediction. Customizable interface with variety of options.
Extensive Reporting
Multiple types of reports, status logging and interfacing with other tools or add-ons.
HWiNFO is an all-in-one solution for hardware analysis and monitoring supporting a broad range of OSes (DOS, Microsoft Windows 95 - Windows 11, WinPE) and platforms (i8086 - Xeon Platinum).
Latest components supported
Powerful system information tools for Windows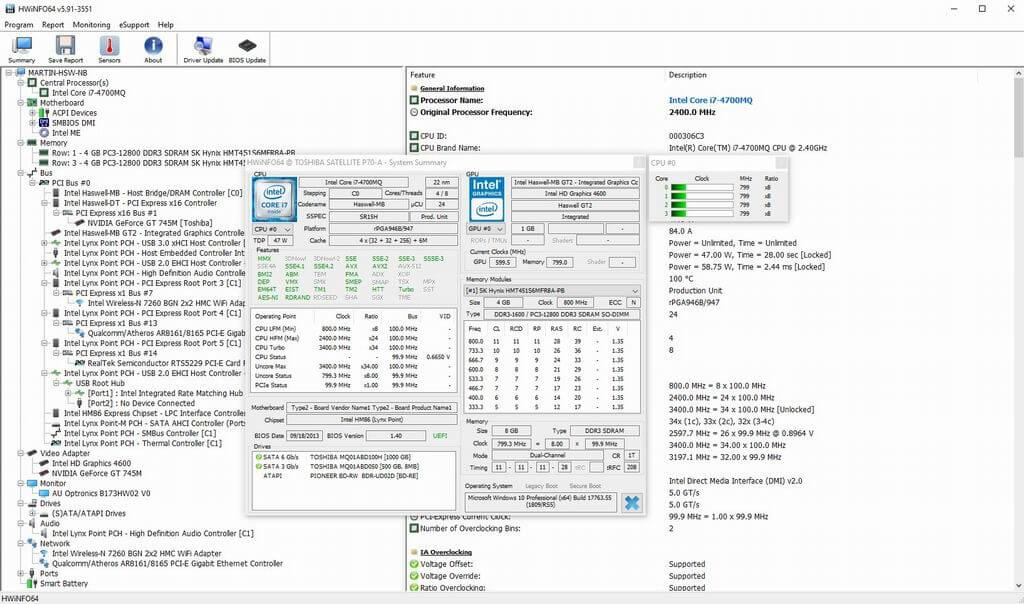 Comprehensive Hardware Information
Exhausting information about hardware components displayed in hierarchy unfolding into deep details.
Useful for obtaining a detailed hardware inventory report or checking of various hardware-related parameters.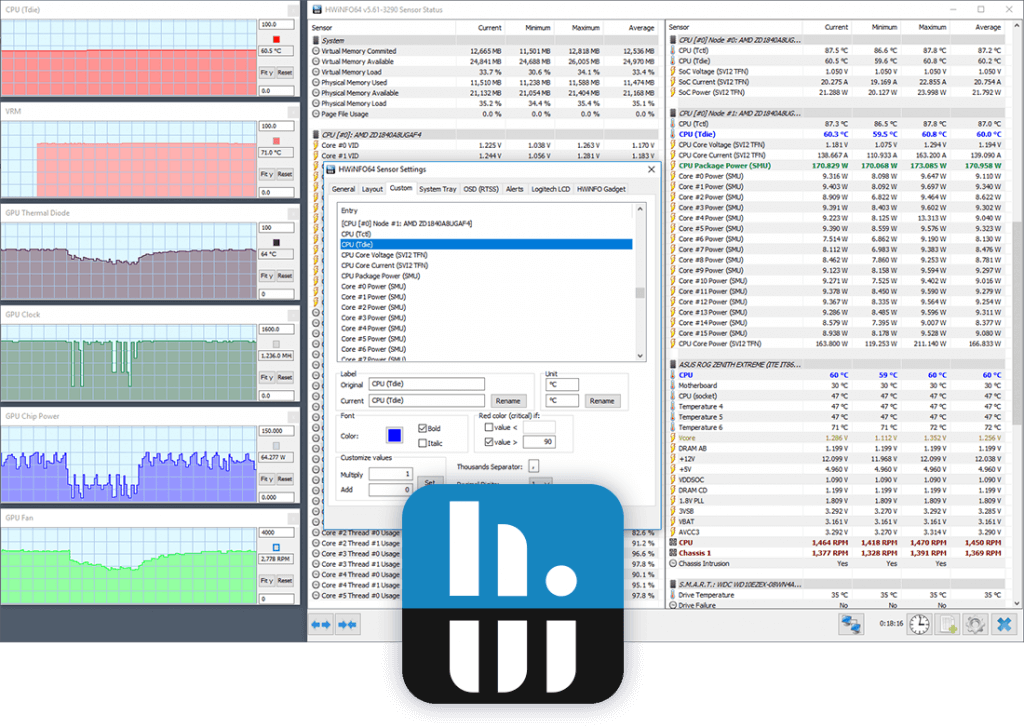 System Health Monitoring
Real-time monitoring of a variety of system and hardware parameters covering CPUs, GPUs, mainboards, drives, peripherals, etc.
Useful for detection of overheating, overload, performance loss or failure prediction.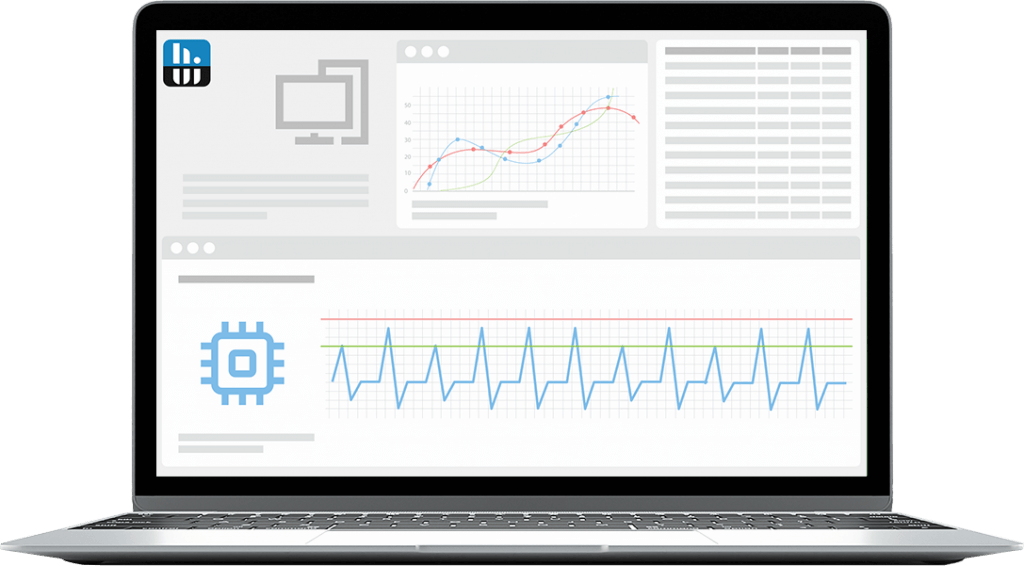 Extensive Reporting
Full hardware hierarchy, or quick summary overview. Export into XML, CSV, HTML reports.
System monitoring in customizable tables, graphs, tray icons, OSD.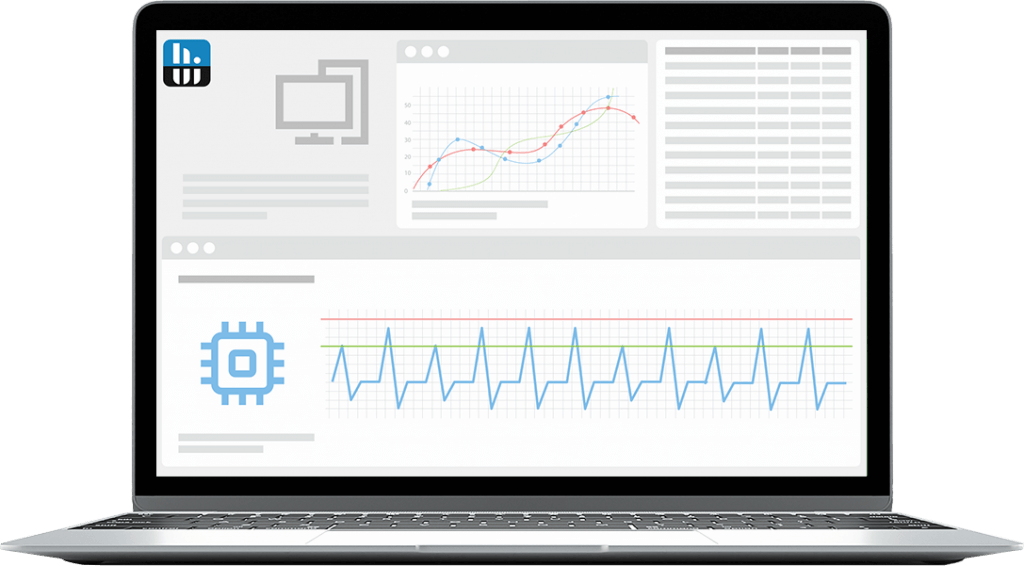 Alerting and Extensions
Customizable alerts on any parameter monitored with user-defined actions.
Interfacing with other applications and 3rd-party extensions.