I have seen instances like where panel model numbers are incorrectly derived from the LEN0AXX model numbers.
Even notebook-check reviews have gotten it wrong: (A AU Optronics B140QAN02.2, IPS gets double identified as a Philips Lenovo LP140QH1-SPE3??)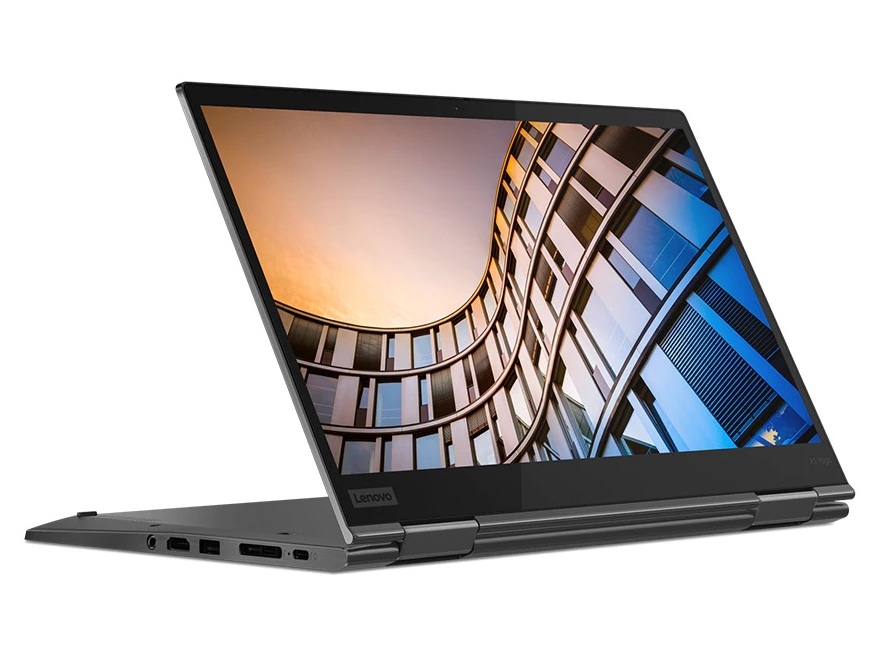 If the ThinkPad X1 Carbon and Yoga C940 had a baby, it would be the ThinkPad X1 Yoga. This convertible takes the best of the professional ThinkPad X1 Carbon and wraps it in a chassis inspired by the consumer-centric Yoga series for strong first impressions.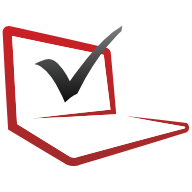 www.notebookcheck.net
Which panel is it?? They are very different!! Lenovo sources many different panels sometimes with generic "names" if they dont have specific profiles for the panel in question. LEN40AA should not reverse lookup to LP140QH1-SPE3, it is a: "Wide viewing angle & High density FlexView Display 2560x1440"

This one "unknown", in fact it is better, because it avoids confusion: (LEN40A9 is a "Wide viewing angle & High density FlexView Display 1920x1080")

To avoid these misidentified devices I suggest HWInfo adopts the mapping and naming naming from lenovos freely downloadable monitor.inf:
The mapping from LENXXX to "Wide viewing angle & High density XXX" can de found in the attached inf file: (example below, full mapping information in the attached zip file)
This change would improve HWINFO accuracy.
Code:
TN 4:3
TPVGA     = "LCD 640x480"
 TPSVGA    = "LCD 800x600"
TPXGA     = "LCD 1024x768"
TPSXGA    = "LCD 1280x1024"
TPSXGAP   = "LCD 1400x1050"
TPUXGA    = "LCD 1600x1200"
TPQXGA    = "LCD 2048x1536"

; TN 16:10
TPWXGA    = "LCD 1280x800"
TPWXGA1   = "LCD 1280x768"
TPWXGA1R  = "LCD 768x1280"
TPWXGAP   = "LCD 1440x900"
TPWSXGAP  = "LCD 1680x1050"
TPWUXGA   = "LCD 1920x1200"

; TN 16:9
TPWSD     = "LCD 1024x600"
TPWSDP    = "LCD 1280x720"
TPWHD     = "LCD 1366x768"
TPWHDP    = "LCD 1600x900"
TPWFHD    = "LCD 1920x1080"

; IPS 4:3
TPXGAF    = "Wide viewing angle & High density FlexView Display 1024x768"
TPSXGAPF  = "Wide viewing angle & High density FlexView Display 1400x1050"
TPUXGAF   = "Wide viewing angle & High density FlexView Display 1600x1200"
TPQXGAF   = "Wide viewing angle & High density FlexView Display 2048x1536"

; IPS 3:2
TP1920x1280F = "Wide viewing angle & High density FlexView Display 1920x1280"
TP2256x1504F = "Wide viewing angle & High density FlexView Display 2256x1504"
TPWFHDPF     = "Wide viewing angle & High density FlexView Display 2160x1440"
TP3K2KF      = "Wide viewing angle & High density FlexView Display 3000x2000"

; IPS 16:10
TPWXGAF   = "Wide viewing angle & High density FlexView Display 1280x800"
TPWXGAPF  = "Wide viewing angle & High density FlexView Display 1440x900"
TPWUXGAF  = "Wide viewing angle & High density FlexView Display 1920x1200"
TPWUXGAFR = "Wide viewing angle & High density FlexView Display 1200x1920"
TP2160x1350F = "Wide viewing angle & High density FlexView Display 2160x1350"
TPWQXGAF  = "Wide viewing angle & High density FlexView Display 2560x1600"
TPWQUXGAF = "Wide viewing angle & High density FlexView Display 3840x2400"

; IPS 16:9
TPWHDF    = "Wide viewing angle & High density FlexView Display 1366x768"
TPWHDPF   = "Wide viewing angle & High density FlexView Display 1600x900"
TPWFHDF   = "Wide viewing angle & High density FlexView Display 1920x1080"
TPWQHDF   = "Wide viewing angle & High density FlexView Display 2560x1440"
TPWFHDPPF = "Wide viewing angle & High density FlexView Display 2880x1620"
TPWQHDPF  = "Wide viewing angle & High density FlexView Display 3200x1800"
TPWUHDF   = "Wide viewing angle & High density FlexView Display 3840x2160"

; High Brightness 16:10
TPWXGAH   = "MaxBright Display 1280x800"
TPWXGA1H  = "MaxBright Display 1280x768"
TPWXGAPH  = "MaxBright Display 1440x900"
TPWSXGAPH = "MaxBright Display 1680x1050"
TPWUXGAH  = "MaxBright Display 1920x1200"

; High Brightness 16:9
TPWHDH    = "MaxBright Display 1366x768"
TPWHDPH   = "MaxBright Display 1600x900"

; Shadow 16:9, 16:10
TPWFHDFS  = "Privacy Guard Display 1920x1080"
TPWUXGAFS = "Privacy Guard Display 1920x1200"

; OLED 4:3
TPQXGAOR = "OLED Display 1536x2048"

; OLED 16:9
TPWQHDO  = "OLED Display 2560x1440"
TPWUHDO  = "OLED Display 3840x2160"[/ICODE]
[/ICODE]