Hi,
I have very annoying problem with HWiNF064 - it does not "like" my SAS drives.
I'm using ASUS P6T Workstation Pro motherboard with Intel XEON W3680 processor. Motherboard itself has integrated SAS controller but i'm using Supermicro 8-Port SAS/SATA Card - (AOC-SAS2LP-MV8). I have 6 disks: 4 SATA + 2 SAS and all of them are attached to extension card. When SAS drives are attached to extension card HWiNF064 just don't read SMART status from these drives.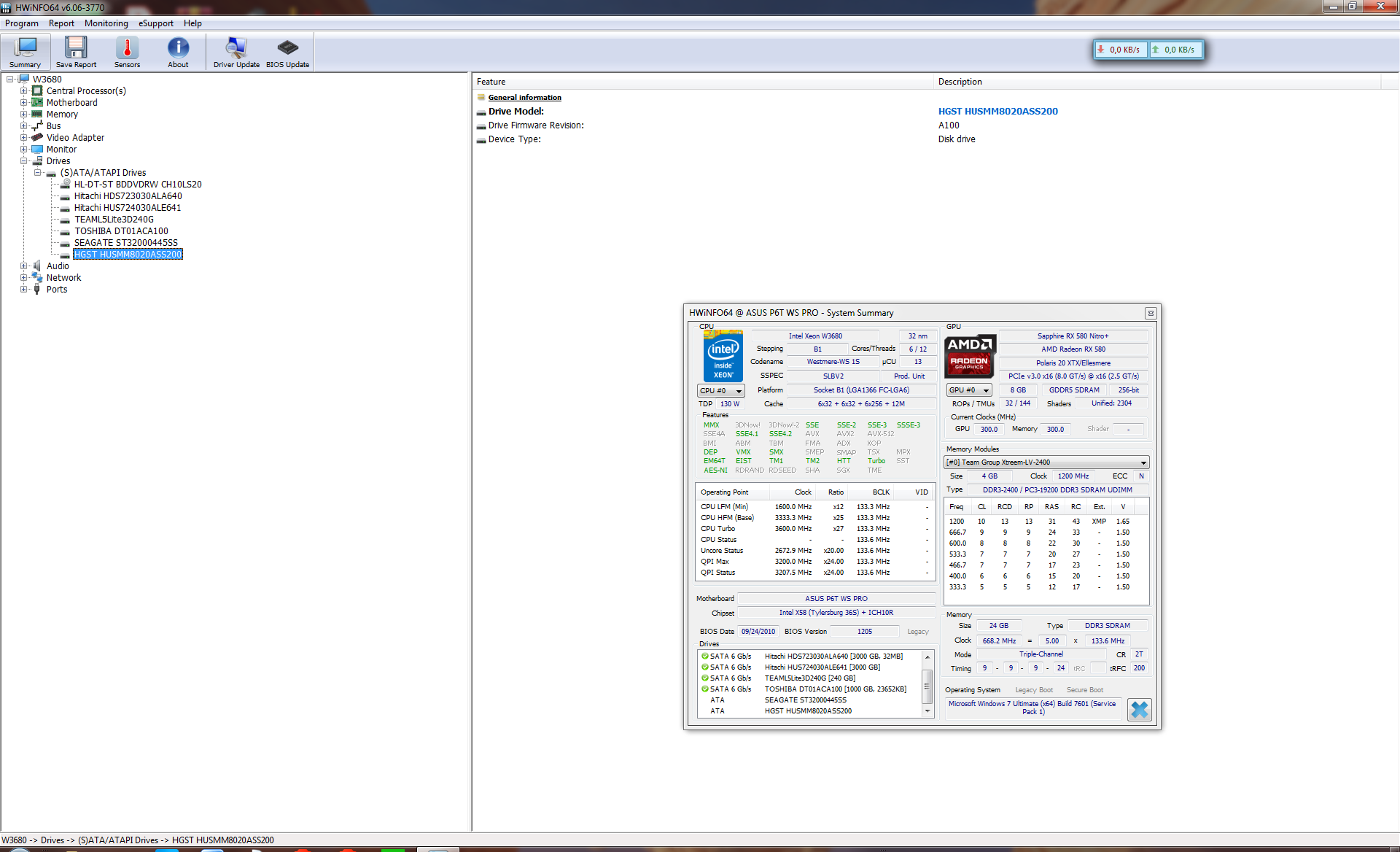 And if somehow it can be acceptable with not so standard Hitachi HUSMM8020ASS200 with another Seagate ST32000445SS that's the opposite case: one of most commonly used SAS HDD's. So in both cases no SMART, no Temperature readings... nothing. In fact when same 2 disks are connected to integrated SAS connector HWiNF064 shows SAMRT correctly. In that case extension card is one to blame but... it's not the card because HDSentinel shows SMART, Temperature, Performance, Info e.t.c. correctly when attached to extension.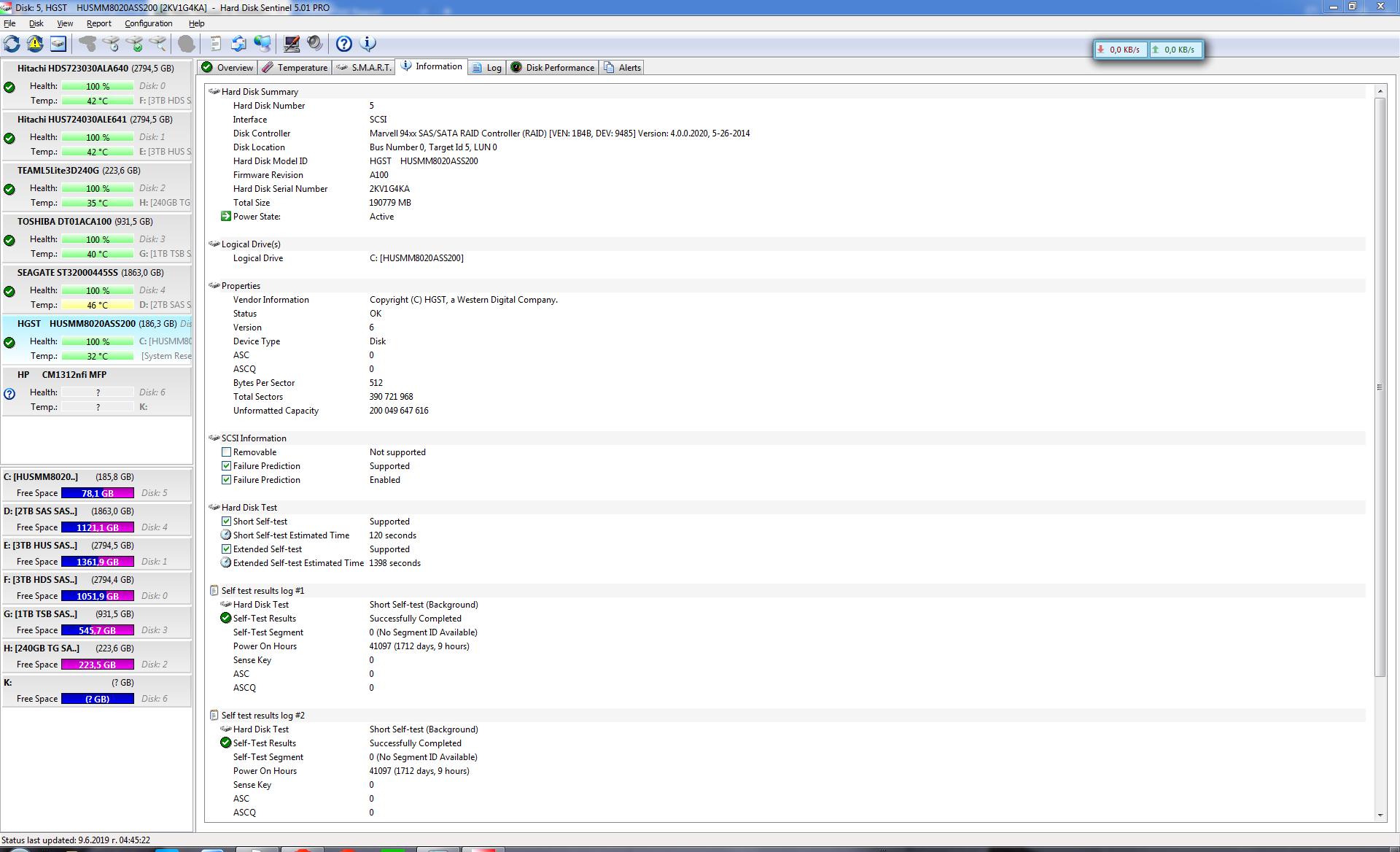 So can anyone help with solving this issue? It's very annoying to not be able to monitor my 2 most important drives.
P.S. Ofcourse Debug and Report files attached.
P.P.S. There are other errors in HWiNF064 but they are not so critical /for example stating that my mobo supports USB 3.0/