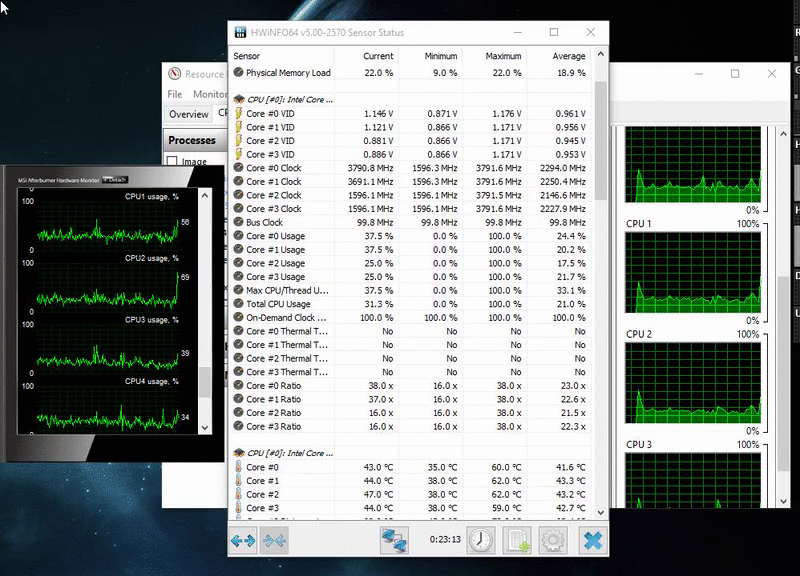 Attached is a gif of my HWiNFO sensors screen compared to MSI afterburner on the left, and the Windows performance monitor on the right. The usage of the CPU is being incorrectly reported by the sensors.
Relevant system info:
Intel i5 3570K. GTX 970G1. SSD 120GB C drive. HDD 1TB E Drive. 16GB DDR3 1600MHz RAM. Windows 10 Build 10240(64bit). HWiNFO64 v5.0. 
Is this something caused by my system or is it a program bug?