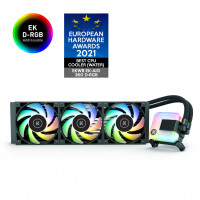 This triple-fan All-In-One liquid cooling solution is a sealed, maintenance-free system that combines best-of-class performance with addressable D-RGB lighting. With a universally compatible CPU block, it fits all the latest Intel and AMD CPU sockets. Requiring a triple fan mount makes it...

www.ekwb.com
There's nothing at all in HWInfo64, and the software from EK is unreliable.
Hopefully you guys can figure this out.
Love your work as always, keep up the good work!