Hello, this looked like the right place to post about my issue. I want to use hwinfo to set up a rainmeter skin on my new installation of Windows 10 (because they removed gadgets
 ) and for some reason the plugin is not able to see that hwinfo is running.
Here is the specific error I get in the rainmeter log: 
"
ERRO (00:00:00.078) : HWiNFO.dll: Could not connect to HWiNFO.  Please ensure HWiNFO is running, sensors are active, and shared memory is enabled
."
When I try to run the memory viewer I get a similar error that says that it could not connect to hwinfo: 

I have shared memory active, Hwinfo is running the dock, and I believe that sensors are running? (not sure how to check that)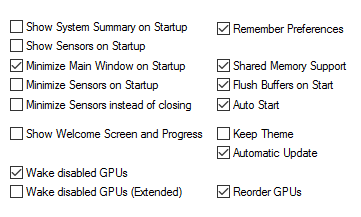 Im not sure what is wrong but it could have something to do with Windows 10? I am running Windows 10 Pro Insider Preview Build 10166. Intel i5 3570K, 16GB Corsair Vengeance 1600mhz, Nvidia GeForce GTX 970, Primary Drive: SSD 120GB, Secondary Drive: HDD 1TB.
Rainmeter version is: 3.2.1 r2386 64-Bit
Hwinfo plugin version: 2.0.0.0